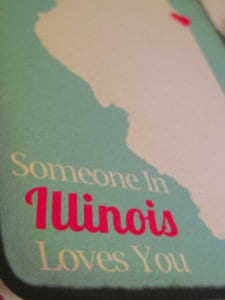 Illinois Attorney General Lisa Madigan and other officials are refusing to defend the Land of Lincoln's ban on gay marriage. Madigan, along with Cook County State's Attorney Anita Alvarez, says the law violates the state's constitution.
Both women have a long record of preferring full equality. Just last week, for example, they agreed that not distributing marriage licenses to same-sex couples violates equal protection and due process rights.
Speaking with the Associated Press on the ongoing debate, Alvarez remarked, "I took an oath when I was sworn in to defend the constitution of the state of Illinois and I believe that's what I'm doing. I'm not going to defend something I believe is in violation of the constitution."
As the Indianapolis Star explains, Alvarez and Madigan's refusal will "thrust Illinois into the national spotlight as federal and other state courts wrestle with the gay marriage issue."
Only one group, the Catholic Thomas More Society, says it is considering a legal challenge of its own. "[This] puts people of the state of Illinois in a difficult place because their elected representatives are not defending their interests. If there is no argument or disagreement, then you'd really have a hollow judgment," said that group's executive director, Peter Breen.