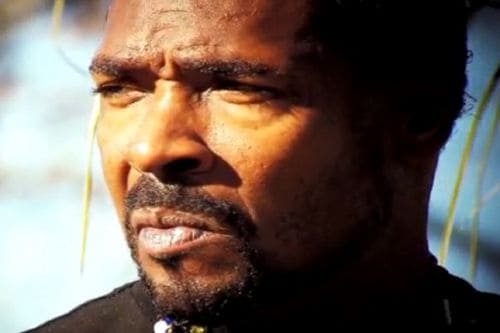 Rodney King, dead at 47:
The police in Rialto, Calif., said they received a 911 call at 5:25 a.m. Sunday from Mr. King's fiancée, Cynthia Kelley, who reported finding him at the bottom of his swimming pool. Mr. King, 47, had been living in Rialto, a small middle-class city, for several years.

Police arrived and removed Mr. King's body from the pool and tried to resuscitate him. He was taken to a hospital and pronounced dead at 6:11 a.m.

 On the "gift" of being a gay dad:
When I finally accepted in my 20s that I was gay and that in order to live a life true to myself I had to come out, I knew there were "risks." When my mother let loose a stream of consciousness list of fears that the world would visit on me for being openly gay – including never finding happiness, or being bashed coming out of a bar with my lover – the one she settled on was "…and you always wanted to be a father."

It was the thing that broke my heart: the feeling that by coming out, I was giving up the one thing I had always wanted since I was a kid – more than any profession or any pursuit – being a dad.

 LZ Granderson breaks down the "super duper evil gay lifestyle" at TEDx.

 Ahmadinejad to voluntarily leave politics in 2013 …

 … though Nicholas D. Kristof doesn't think he'll have a choice. 

 Greek exit polls show pro-stability, pro-bailout parties eeking a narrow lead.

 Sandusky should just plead guilty:
Sandusky's only real hope at trial was that Mike McQueary, the former Penn State quarterback who allegedly saw Sandusky raping a boy in a shower on campus in 2001, would stumble on the stand. He didn't …

… If any good can come out of this spectacle of a trial, it will be our increased awareness about why sexually abused children rarely come forward, and how adults, even well meaning ones, can fail them so terribly. But what matters right now is for Jerry Sandusky to admit to the wrongs the evidence unalterably shows he committed. He owes his victims much more. But this, at least, he could give them.

 Joy McNair, daughter of astronaut and Challenger-disaster casualty Ronald McNair, discusses honor and remembrance.

 Curiosity, NASA's new Mars-bound rover, will land in August and embark on an awesome off-road journey:
The summer landing will be the start of a Martian … trip that will take months or possibly a year as Curiosity makes its way toward its final destination, the Gale Crater, said Curiosity contributor James Wray, an assistant professor of Earth and Atmospheric Science at the Georgia Institute of Technology.

… [a] new landing destination has been pinpointed with accuracy previously impossible and will shave several months off Curiosity's drive to Gale Crater. Strategically, the new landing site makes sense. But, "the public and scientists will have to be more patient to get the really juicy stuff," Wray said.

The 'juicy stuff' that Curiosity seeks to uncover is evidence of the ability for life as we know it – past or future – on the Martian surface.

Gale Crater was created more than 3 billion years ago when Mars was struck by a meteorite and now houses three miles of sediment, providing the perfect location for such an investigation. Wray said examining Gale Crater will be similar to going through Earth's history by examining the layers of the Grand Canyon and learning, by the thickness and make up of the rocks, if they were once carved by oceans, lakes or air.

"We'll start down at the base, and we'll just climb up as high as we can during the mission and move forward in time in Martian history and see how the environment changed," Wray said.

 Club where Chris Brown and Drake got into scuffle is closed indefinitely.

 Earnestine Shepherd, 75-year-old body-building grandma. She's fabulous.