Mainers United for Marriage, the gorup working to pass a ballot measure legalizing same-sex marriage in the state, hit their target in a $100,000 matching donation challenge offered by Facebook co-founder Chris Hughes (pictured) and his partner Sean Eldridge, the Bangor Daily News reports: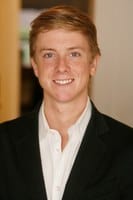 The Mainers United for Marriage campaign raised $121,197 as of Friday but topped $100,000 on Thursday, the deadline for raising the matching funds, David Farmer, spokesman for the campaign, said Monday…
…Farmer said Monday that more than 1,000 people contributed to the matching fund, with 470 of them donating for the first time. The average contribution was $115, he said.
"We're happy with the results," Farmer, who writes a column for the Bangor Daily News, said in a telephone interview. "It exceeded our expectations."
Information about who contributed how much to the matching grant will be available in the next campaign finance repor
t due to be filed on July 24 with the Maine Commission on Governmental Ethics and Election Practices.