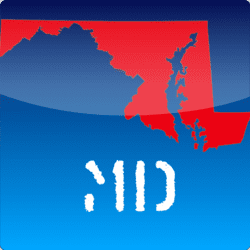 While the Maryland Marriage Alliance, the group trying to fight marriage equality in the Old Line State, may have gathered enough signatures to spark a ballot referendum to reverse equality there, it doesn't seem conservative donors are as excited about overturning same-sex nuptials there.
The Baltimore Sun reports:
The Maryland Marriage Alliance raised a mere $5,000 in the past month — and owes $88,000 to various vendors. The biggest unpaid bill, $74,000, is to MDPetitions.com, the outfit run by Del. Neil Parrott, a Washington County Republican. The group also owes about $5,000 in legal fees.

Dereck McCoy, the executive director of the Maryland Marriage Alliance, said he expects to clear up the bills shortly. And he cautioned drawing any conclusions about the strength of their fundraising from the numbers on the report. After all, state financial disclosure laws allow advocacy groups to show only the sliver of their fundraising and expenditures specifically for gathering signatures. "The petition fund report is very different from fundraising for Maryland marriage," McCoy said.

He noted that the Maryland Marriage Alliance has received other large donations for the general purpose of "protecting marriage in Maryland" that has not been reported.
Supporters of marriage equality in Maryland, meanwhile, are holding a fundraiser this evening that they hope can give them the financial edge necessary to wallop equality opponents in November. And hopefully President Obama will keep using his position to fight the discriminatory measure.