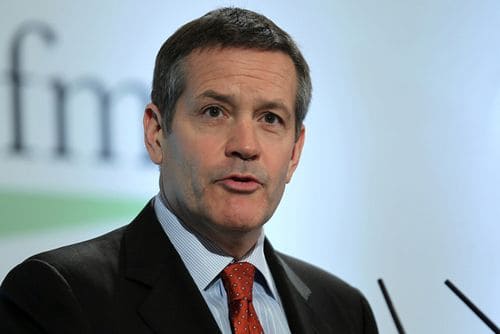 Meet John Taft, a man that Pioneer Press reports as a "life-long Republican…the great-grandson of U.S. President William Howard Taft, as well as CEO of a brokerage that administers $227 billion in assets" and who is also leading the corporate charge against Minnesota's anti-gay marriage amendment because he has a daughter and a stepdaughter who are both lesbians.
Pioneer Press reports:
So Taft, chief executive of RBC Wealth Management in Minneapolis, is working quietly behind the scenes, hoping to amass the safety in numbers that will allow Minnesota business leaders to say — in public — what they're now saying only in private.
"They don't want to be the first ones in the pool. Well, guess what? I jumped in the pool first. The water's just fine," Taft said in an interview at his downtown Minneapolis office.
"My goal is to have several hundred high-profile business executives declare themselves in opposition to the marriage amendment sometime between now and the election," Taft added. "And I am very confident we are going to be able to do that."
General Mills (last week, much to NOM's chagrin) and St. Jude Medical have both come out against the amendment. Taft hopes there are more to come.
So he's talking to his fellow CEOs to enlist their help, aided by business leaders like Carlson Cos. CEO Marilyn Carlson Nelson and communications executive Tom Horner, a former political candidate.
They're pitching what Taft calls "the business case" for opposing the marriage amendment.
Taft argues that in today's competitive market, companies need to recruit the best talent; that gays and lesbians are "a critical source of quality employees"; and that Minnesota has long prospered by fostering a welcoming and inclusive culture — "the brand promise of Minnesota," Taft calls it.