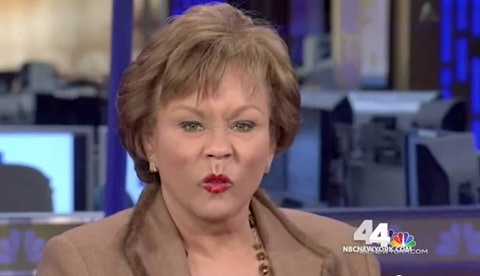 Friday night was NYC anchor Sue Simmons final broadcast for WNBC and the network looked back on her more than 30 years as a reporter with tributes from Derek Jeter, David Wright, Jimmy Fallon, Mark Messier, and Brian Williams along with an entertaining look back at her memorable moments including her famous "what the f*ck are you doing?" hot mic moment.
Watch, AFTER THE JUMP…
It wasn't Simmons' choice to leave. Said Sue on her final night: "This is it for me here at this station. I hope to be employed elsewhere at some point, even if it's maybe just once a week."