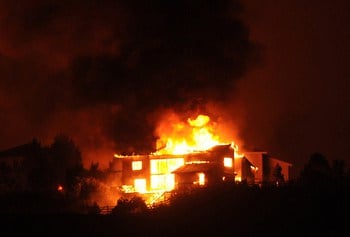 The wildfire in Colorado doubled in size overnight. It is only about 5% contained at the moment.

JCPenney stocks plummeted after the axing of PresidentMichael Francis, the executive who helped rebrand the retailer and launched the controversial pro-gay adverts.

Producers of the truly hilarious and gay-friendly ABC comedy Happy Endings will screen an unaired episode at this year's Outfest in Los Angeles.

Maryland's Montgomery County School District has decided to ban all off-campus groups from distributing fliers after the group Parents and Friends of Ex-Gays and Gays tried to woo students.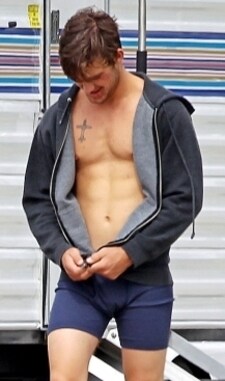 Magic Mike star Alex Pettyfer did his research by visiting a male strip club all by his lonesome. "I went on my own," he tells Jimmy Kimmel. "I think it was one of the funniest experiences I've ever had. It was more of a comical show to me."

Rep. Steve Israel, currently the head of the Democratic Congressional Campaign Committee, is advising his party peers to skip this year's convention: "If they want to win an election, they need to be in their districts… Spending five days away from voters who can vote for you and donors who can give to you may not be the right decision 75 days out from Election Day."

Hunter Parrish, best known for playing hunky Silas on Weeds, is releasing a "pop-folk" EP next week. "A lot of the music is about love," he said. "Some of it is just love for my momma, and there are some ex-girlfriends I've been writing about."

Police in California are offering a $25,000 reward for any information leading to the arrest of two suspects in a potentially anti-gay stabbing that went down in Echo Park last month.

Seven gay candidates, all endorsed by the Victory Fund, advanced in the Colorado primaries, meaning they'll be on the ballot come November.

Meryl Streep remembers friend Nora Ephron: "You could call on her for anything: doctors, restaurants, recipes, speeches, or just a few jokes, and we all did it, constantly. Nora just looked at every situation and cocked her head and thought, 'Hmmmm, how can I make this more fun?'"

Is the heroine in Pixar's Brave an independent woman or a lesbian?

Sure, NBC is totally kicking Ann Curry off of Today, but at least the journalist got a lap dance of sorts from Joe Manganiello before her final send off.

Gay pride in Sofia, Bulgaria, has been marred by violence in the past. Unfortunately, this year may be no different, because a local priest from the Orthodox Church is calling on all "Christians" to stone people participating in the June 30th event. "Our whole society must in every possible way oppose the gay parade that is being planned. For this reason today, I appeal to all those who consider themselves Christians and Bulgarians-throwing stones at gays is an appropriate way," he said. Human rights activists are now calling on Bulgaria's Justice Minister to denounce the priest, Father Evgeni Yanakiev.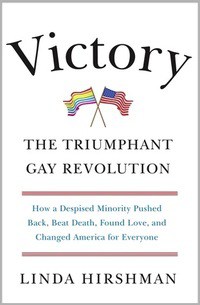 Linda Hirshman on why people should read her new book, Victory: The Triumphant Gay Revolution: "…This is a great American story. This is one of the three great social movements of the 20th and 21st centuries and it has too long been sort of the stepchild of social movement literature. I am hoping that people will – straight and gay – will read this book to learn how you build a successful social movement."

Never, ever forget 80s-era candy Bonkers. It was so fruity!

Terry Richardson has Lindsay Lohan pose with a gun. This man's work really needs to evolve.

The guest list for Prince Azim of Brunei's 30th birthday party sounds like a gay man's dream: Faye Dunaway, Raquel Welch, Chace Crawford Marisa Tomei, Jerry Hall, Dionne Warwick and Mariah Carey were all in attendance.