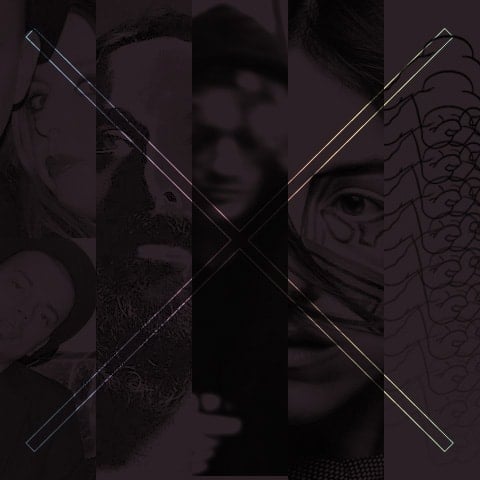 BY OCCUPY THE DISCO / TADEU MAGALHÃES
The OXD Mirror is a weekly music column brought to you by the boys of OCCUPY THE DISCO (OXD), a New York City based movement created by three music lovers, Ru Bhatt, Josh Appelbaum, and Tadeu Magalhães who want to share their love for disco, house and dance music with the world.
OXD curates and recommends music events to the gay community in NYC—in an effort to move the focus of the nightlife scene beyond the promoter and venue and to the music itself. OXD's goal is to educate, entertain, engage and empower the gay audience to reclaim their ability to question and experience the unknown. The OXD Mirror will serve to showcase tunes that are definitely off-the-beaten-path but rightfully deserve the attention of the gay ear. It's music that will make you dance, dream, and most importantly, love.
The KDMS – "Wonderman"
When Kathy Diamond and Maximillian Skiba decided to promote their new project, The KDMS, they figured there was no better way to generate buzz than by creating an 80s disco-funk version of Madonna's 'Gimme All Your Luvin.' This resulted in instant praise, (after all, it's arguably better than Madge's original) and quickly whet appetites for more music from the KDMS. Shortly after, the British disco-diva and Polish producer graced us with a true disco gem titled 'Wonderman.' This track harkens back to the disco divas that once ruled the airwaves resulting in a song which is, for lack of a better word, wonderful . 'Wonderman' is available now in The KMDS' debut album Kinky Dramas and Magic Stories among other fun disco-flavored tracks.
Sébastien Tellier – "Cochon Ville"
After the successful collaboration with Daft Punk's Guy-Manuel de Homem-Christo on his third album (released in 2008), French singer/Jesus-look-a-like/American Apparel collaborator Sébastien Tellier is back, this time commanding an extremely NSFW dancefloor orgy—with his own soundtrack, of course. One of the highlight tracks of this year, 'Cochon Ville', appears to be inspired by Isaac Hayes' theme song for Shaft, but cleverly revamped for the current times. Rêve!
MORE MUSIC, AFTER THE JUMP…
Charlotte Gainsbourg – "Paradisco (Joakim's Paradisco Garage Remix)"
Charlotte Gainsbourg, the love child of legendary couple Serge Gainsbourg and Jane Birkin, released her fourth studio album, Stage Whisper, this past year. The album is a collection of sweet pop songs that mix both electronic and acoustic elements. The second track, 'Paradisco,' includes a more upbeat direction than her usual efforts, and after being filtered by French producer Joakim, it truly embodies the essence of a modern disco track. According to Joakim, this is a remix in tribute of Paradise Garage's mastermind Larry Levan; cues that are hard to miss on this edit.
Chris Malinchak – "Razor 2.0"
NYC-based Chris Malinchak has just released his third EP, Ironbound, including 'Razor 2.0,' which quickly made its way into our list of this year's favorites. With beats and synths that resemble the old days of house music, it's hard not to think of the iconic Inner City anthem, 'Big Fun,' a dance hit in it's own right.
Only Children – "Down Fever"
Little is known about Only Children, except that they claim to be "a Chicago artist, DJ and production collective," according to their SoundCloud page. What we do know though is that we love their new heavily disco influenced gem that surprisingly samples vocals from one of the late legends of pop music. Listen and you'll instantly recognize a gay dance mega hit that is taken in a new, refreshing, direction.
Find previous editions of The OXD Mirror here: 5.25.12.
This week's post was written and curated by Tadeu Magalhães.
For more information on OXD, check out our website and accompanying blog at www.occupythedisco.com, like us on Facebook, or follow us on Twitter: @OccupyTheDisco.