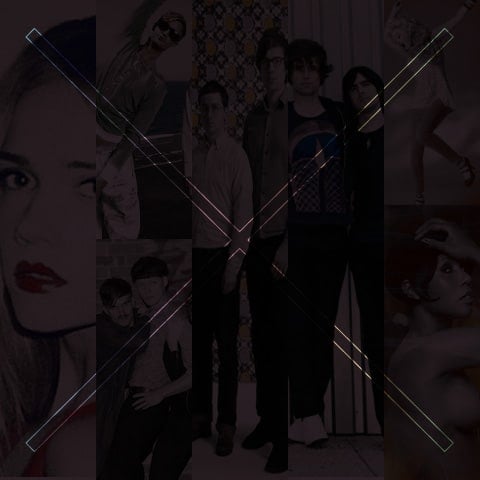 BY OCCUPY THE DISCO / RU BHATT
The OXD Mirror is a weekly music column brought to you by the boys of OCCUPY THE DISCO (OXD), a New York City based movement created by three music lovers, Ru Bhatt, Josh Appelbaum, and Tadeu Magalhães, who want to share their love for disco, house and dance music with the world. 
Florrie – To the End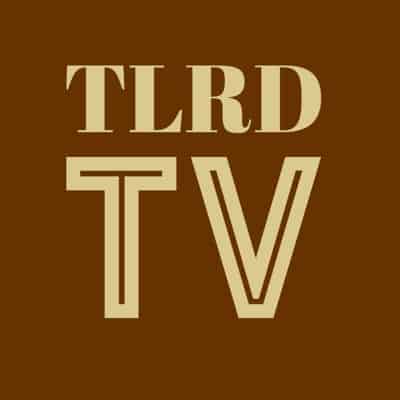 Florrie, a UK based model/drummer/singer/songwriter has been wowing us since 2010's 'Call 911' which was reworked by the disco mastermind Fred Falke. The remix was such a hit that Falke teamed up with the pop starlet and produced a few more tracks including last year's favorite 'I Took A Little Something.' After a series of EPs, Florrie is back with her final independent release, Late, which features four disco-influenced gems that are quite different from anything she's done before. The EP's final track, aptly titled 'In The End' is a clear standout. Though it starts soft, Florrie takes you on a piano-laden journey while she beckons, "I will only give you happiness," as the song quickly escalates to an epic level that remains rooted to the dancefloor.
Van She – Jamaica
The Sydney-based electro-pop band known as Van She hit the music scene back in 2008 with their first album, V, which helped shape the so-called "new rave" scene alongside with bands like Klaxons and New Young Pony Club.  Their sound is influenced by 80s new-wave, electro and also incorporates elements of rock; this created a very accessible pop music style that was embraced by younger crowds around the world almost immediately. 'Jamaica,' the second single off their new album, Idea of Happiness, brings their sound to a tropical level with echoes of steel drums that create the perfect summer track.
Citizens! – True Romance (Gigamesh Remix)
Citizens!, a pop act hailing from the UK, hit the scene earlier this year with 'True Romance,' their debut single produced by Franz Ferdinand & Alex Kapranos. The song's cheerful melodies rise amongst synths as vocalist Tom Burke chants flirtatious lyrics that are bound make the lovers happy. Gigamesh, the alter-ego of American producer Matt Masurka, brings an almost effervescent feel to the infectious song with his signature sound. Both artists are signed to French label Kitsuné, which is known for their unearthing similar electro, synth-pop and nu disco artists. Gigamesh recently released his second EP, All My Life, which includes the popular dance track  'Your Body'. Citizens! full length album, Here We Are, is available now.
MORE NEW TRACKS, AFTER THE JUMP…
Hot Chip – Flutes
Hot Chip released their fifth studio album, In Our Heads, earlier this week, experimenting with a sound the band has self-described as 'ecstatic." Hot Chip fans are accustomed to Alexis Taylor and Joe Goddard's haunting vocals peppered over the band's signature electronic spacey beats on tracks like 'Over and Over,' and 'I Feel Better.' The precursor to 'Night and Day,' their latest single, is 'Flutes,' an epic, almost hallucinatory, percussive track that tells the sad tale of a heart left tattered by uncertainty. 
The Rapture – In the Grace of Your Love (Poolside Remix)
Though the New York City based band known as The Rapture has been around for years, they only caught my attention last year with their gospel-disco (how's that for a genre?) tune, 'How Deep Is Your Love?' The song has been remixed by many OXD favorites such as Buffetlibre and Cassian, which only adds to its staying power. The band has punk and electro roots that have evolved and changed with each new album but what hasn't changed is their ability to showcase lead singer Luke Jenner's unique voice that commands attention upon listening. it's no different on the track, 'In The Grace of Your Love,' from their new album of the same name. Danish producer Filip Nikolic and Jeffrey Paradise(who formerly was in a hardcore band called The Calculators with Jenner from The Rapture) have formed Poolside Music, a California based duo that cite "mezcal, good food, dancing, and wine" as inspirations for their Daytime Disco sound. On this track they've given a quirky drum laden pop tune the lounge treatment thereby creating a languid, lazy beat that drifts effortlessly among Jenner's amazing vocals.
Little Boots – Headphones (Dimitri From Paris Remix)
At the risk of being redundant (we have featured both Little Boots and Dimitri from Paris in previous OXD Mirrors) when this track hit the airwaves I knew I would be remiss not to include it. Dimitri from Paris once again proves his ability to inject a lot of fun into the track with his infectious 80s influenced sound. He certainly succeeds as one can't help but dance and sing along with the somewhat silly, "La la la" chorus. 

Cyndi Lauper – Sex is in the Heels (Honey Dijon Main Vox EFX Remix)
NYC nightlife staple and OXD Icon, Honey Dijon, has unleashed her first ever commercial remix where she brings none other than Cyndi Lauper to the underground with her remix of on Lauper's newest single, 'Sex is in The Heels.' The song was originally written for the Kinky Boots musical, and will be released as a single in November. Dijon lends her signature sound to Lauper's ode to a girl's favorite accesory, her heels, thereby creating a veritable house anthem. 
OCCUPY THE DISCO (OXD) curates and recommends music events to the gay community in NYC—in an effort to move the focus of the nightlife scene beyond the promoter and venue and to the music itself. OXD's goal is to educate, entertain, engage and empower the gay audience to reclaim their ability to question and experience the unknown. The OXD Mirror will serve to showcase tunes that are definitely off-the-beaten-path but rightfully deserve the attention of the gay ear. It's music that will make you dance, dream, and most importantly, love.
This week's post was written and curated by Ru Bhatt. Check out more of his music picks on his podcast, The Ru-Mix.
For more information on OXD, check out our website and accompanying blog at www.occupythedisco.com, like us on Facebook, or follow us on Twitter: @OccupyTheDisco.