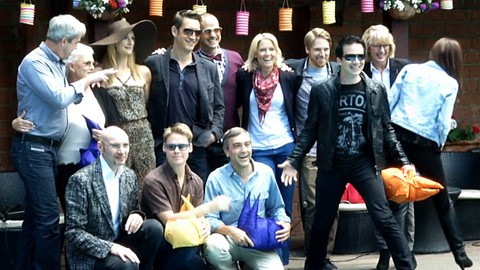 The cast of Queer as Folk recently held a reunion at a fan convention in Cologne, Germany. All the main cast were there, minus Gale Harold, who had scheduling conflicts.
Watch a news report (with German narration), AFTER THE JUMP…
If you're interest is still piqued after watching the news clip with the German narration, there's much more video of their sit-down HERE and HERE. With a huge links page HERE.
Rise ´n Shine 2012: Queer as Folk – Convention, Köln from MSTV PRODUCTIONS on Vimeo.