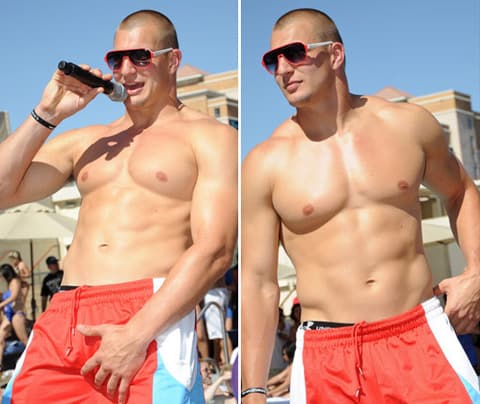 Many of you professed your lust for Patriots tight end Rob Gronkowski when I posted his appearance at the University of Rhode Island where he declared his intention to "eff Tebow to take his virginity."
So, here's a gift from TMZ – a pool party hosted by Gronkowski in Vegas.
Tebow, meanwhile, was speaking in front of a crowd of 26,000 Christians in San Diego.