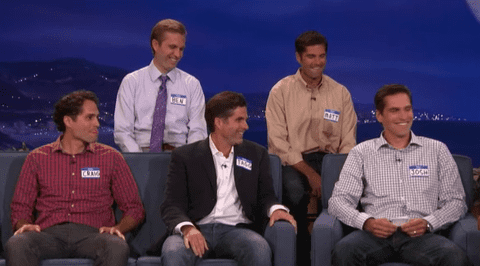 Mitt Romney's son stopped by Conan O'Brien's TBS show last night to stump for their father.
While there, the five men, given name tags so their host could tell them apart, chatted about being called "the Romney boys" instead of "the Romney brothers," whether one of them is actually a girl being raised as a man (Ben, they all seem to agree) and of course they addressed their father's reported love of pranks. Many of said pranks have the same conclusion: "[You end up] with stuff all over your face."
Is saying awkward things a family tradition?
Watch videos of the Romney offspring and Conan O'Brien AFTER THE JUMP.