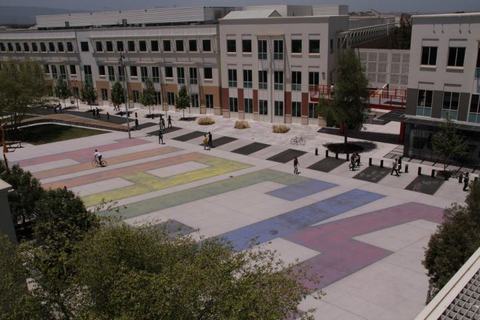 LGBT Facebook employees and their allies got into the pride spirit this week when they "hacked" a courtyard at the site's California headquarters, giving otherwise bland, grey letters a rainbow hue.
From an employee's email on the action:
Enterprising LGBT employees and some allies arrived very early one morning and "hacked" Hacker Square, a central meeting place in the courtyard of our new campus in Menlo Park, with rainbow colors. Since we moved to Menlo Park earlier this year, it's become a tradition to hack Hacker Square in anticipation of important events.

This hacker ethos is important at our company. It reflects our belief that everything can be improved upon; that success belongs to those who are willing to get their hands dirty and take risks. Hacker Square, which features the word "hack" large enough to be visible from space, is a cultural epicenter on campus that is designed to represent this philosophy.
No doubt the activists and many of their colleagues will be marching in San Francisco's Pride Parade this weekend.
See some more pictures of the prideful results AFTER THE JUMP.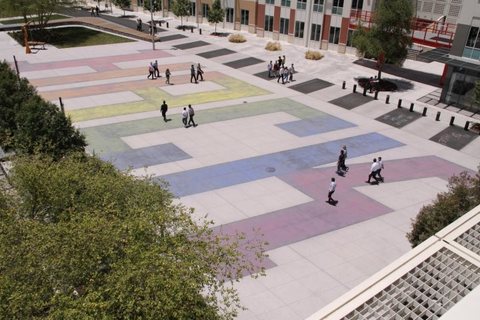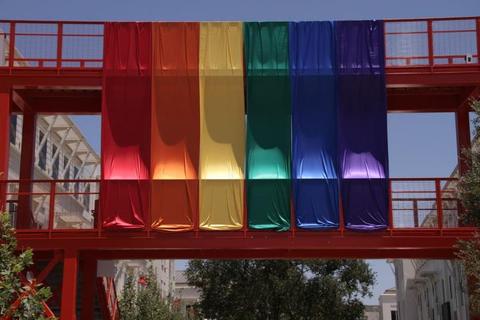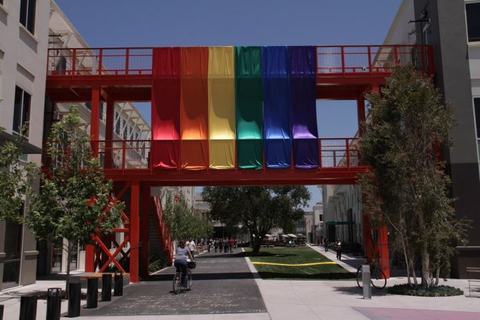 Images via Facebook