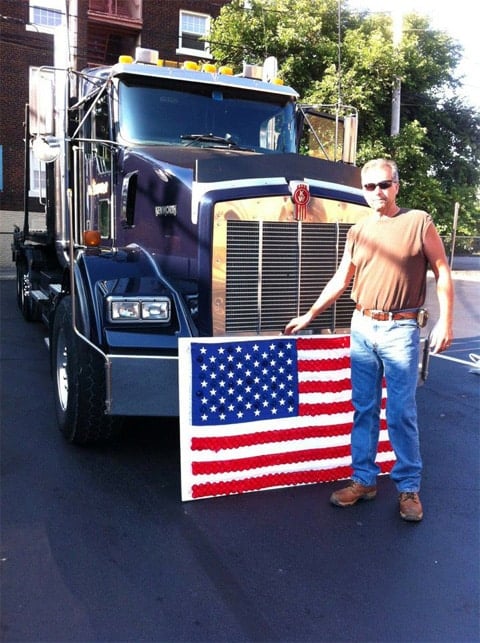 A float driver for the AIDS Taskforce of Greater Cleveland fled the scene after he learned he would be driving a truck in the Gay Pride parade, FOX8 reports:
A local company offered its services – a truck and a trailer – to the AIDS Taskforce of Greater Cleveland. However, things quickly changed once the driver arrived.
"When the driver realized that he was going to be driving for the gay pride parade, he then stormed off and drove away, leaving us without a float this morning," said Judith Pindell, director of public policy for the AIDS Taskforce.
Allegedly, the driver had yelled obscenities before driving off.
The organization said the incident is a prime example of why events like this need to happen.
Watch their report, AFTER THE JUMP…
The organization posted the above photo on its Facebook page, writing:
One of the reasons we have Pride is to show the world that we are a beautiful, talented community that doesn't deserve the hatred and bigotry we have to face from ignorant people like Tim from Mr. Excavator. He refused to drive in the Cleveland Pride Parade and drove off leaving the AIDS Taskforce without a float (The Pic is him as he started getting nasty)