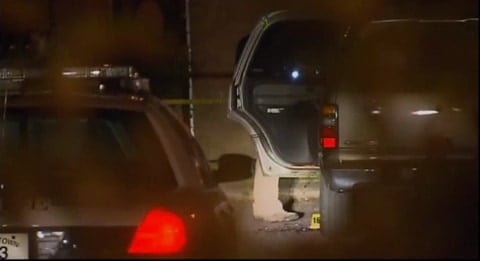 A double homicide in Youngstown, Ohio last Thursday night may be an anti-gay hate crime, WYTV reports:
The shootings happened around 3 a.m. at the Victory Annex Complex. Police found two men, Ibn Shakoor, 20, of 671 McBride St., and Michael Johnson, 20, of 716 Katherine St., dead inside a silver Chevrolet Tahoe parked in a lot outside the McBride Street address. Police Chief Rod Foley said a lot of people hang out in their cars in the neighborhood where the shooting occurred. Police said the victims were openly gay and they are exploring the motive for the shooting being a hate crime, but they do not have evidence of that yet.
Police said a third person was involved in the shooting, but was not hurt. That witness told police they were listening to music and he heard between six and 12 shots. He said Johnson attempted to jump out of the passenger side of the vehicle when he was shot, according to a police report.
"He said they were just sitting there, not even knowing that anybody was outside the vehicle getting ready to do this. They were totally caught by surprise, according to our victim at the scene that was not hit," Foley said.
Police also say the homicides could have been a case of mistaken identity. They are the city's 13th and 14th murders this year.
Watch WYTV's report, AFTER THE JUMP…