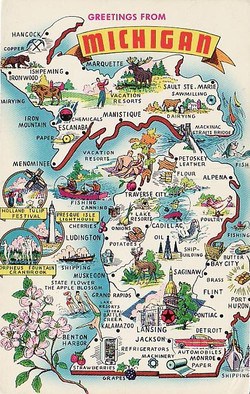 Sick and tired of anti-gay policies in Michigan, including prohibitions on marriage equality, same-sex couples adopting children and other forms of everyday discrimination, eight community centers are coming together to launch a 100 day hunger strike.
"All LGBT Community Centers throughout the state of Michigan join together to protest Michigan's extreme anti-equality environment, by declaring a 100-day hunger strike, exactly 100 days before the election," reads a press release announcing the action, which begins on July 30th.
For the next 100 days, leaders from the eight centers as well as allied volunteers will alternate 24-hour shifts abstaining from food and sitting on display at Affirmations, the state's largest LGBT community center.
This action may not change individual minds, but it will put pressure on the state and its lawmakers to move toward more inclusive politics.