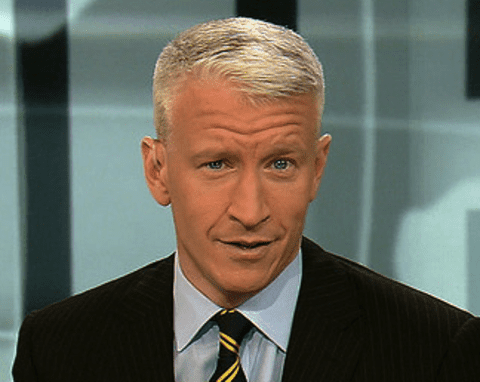 Finally putting to rest all that speculation, journalist Anderson Cooper has officially and publicly come out as a proud gay man.
"The fact is, I'm gay," Cooper wrote in an email to friend Andrew Sullivan after being asked about an Entertainment Weekly article on public figures who remain in the glass closet:
…I have given some the mistaken impression that I am trying to hide something – something that makes me uncomfortable, ashamed or even afraid. This is distressing because it is simply not true.

…There continue to be far too many incidences of bullying of young people, as well as discrimination and violence against people of all ages, based on their sexual orientation, and I believe there is value in making clear where I stand.

The fact is, I'm gay, always have been, always will be, and I couldn't be any more happy, comfortable with myself, and proud.

I have always been very open and honest about this part of my life with my friends, my family, and my colleagues. In a perfect world, I don't think it's anyone else's business, but I do think there is value in standing up and being counted. I'm not an activist, but I am a human being and I don't give that up by being a journalist.
As for why he resisted coming out, Cooper said his privacy and travels to dangerous nations both played a part in his staying in the aforementioned glass closet.
Congratulations to you, Anderson. Maybe now the paparazzi can now get a proper shot of you and your boyfriend together?