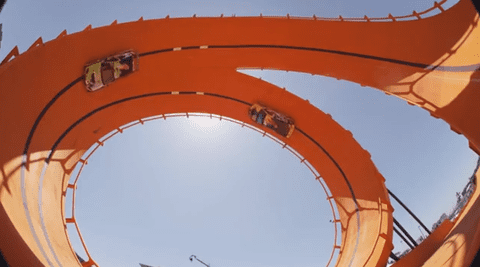 Race car driver Tanner Frost and stuntman Greg Tracy took the Hot Wheels "Double Loop Dare" at the X Games in Las Vegas Los Angeles this weekend by racing through a 60-foot double vertical loop.
Speaking after the event, Tracy said, "I'm at a loss for words. That was absolutely the coolest thing I've ever done. It was a handful trying to land it and get it slowed down. I knew Tanner was right behind me and I was just hoping we weren't going to tangle before we got to the end."
Watch incredible footage of the drivers turning many-a-kids' dreams come true AFTER THE JUMP.