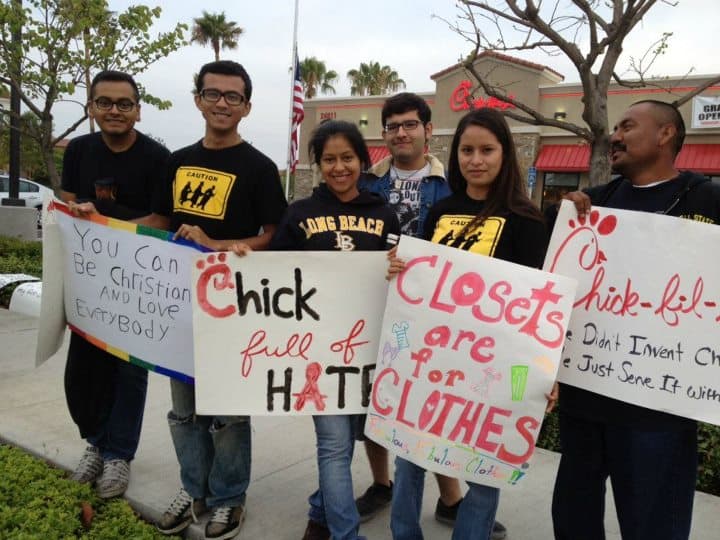 Chicago Mayor Rahm Emanuel's announcement that "Chick-fil-A values are not Chicago values" and opposition to the fast food franchise's expansion there because of CEO Dan Cathy's anti-gay politics really ruffled some feathers.
Lauren Silich, the owner of Chicago's sole Chick-fil-A, is asking Emanuel to have a sit down to iron things out.
The Chicago Tribune reports:
[Silich] invited Emanuel to meet her, her husband and management staff at her restaurant. The mayor's office had no immediate response.

In an interview today, Silich addressed Emanuel's comments. "I get it," Silich said in an interview. "I'm from here as well."

"I just want people to know there's a local face to this controversy," she added. "We're not a corporate face. We love our city."
In a letter sent to the media, Silich also said that she and her staff are committed "serving all of our guests with honor, dignity and respect." She went on to highlight Chick-fil-A's immediate economic impact: "We alone created 97 jobs this past year and our passion is building leaders for future generations, regardless of sexual orientation or beliefs."
Will Emanuel meet with Silich or will he be a scaredy cat. (What, did you think I'd go with chicken?)
In other Chick-fil-A news, a group of teen activists from Youth Empowered to Act joined forced with GLAAD to protest the grand opening of a new location in Laguna Hills, California. Watch an NBC report on the protest and see some other images AFTER THE JUMP.