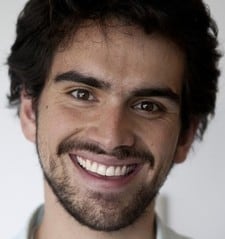 Twenty-two year old Armando Montano, an American journalist interning for the Associated Press, was found dead in an elevator shaft this weekend. The causes of the Colorado Springs resident's death are unknown and the U.S. Embassy there is monitoring the investigation.
The Washington Post offers more information about Montano's regrettably short career:
The Colorado Springs, Colorado, resident arrived in Mexico City in early June after graduating from Grinnell College with a bachelor's degree in Spanish and a concentration in Latin American studies.

During his time in the bureau, Montano covered stories including the saga of nine young elephants from Namibia who wound up on an animal reserve in Mexico's Puebla state, and the shooting of three federal policemen at the Mexico City airport.

He was not on assignment at the time of his death.

…

"Armando was a smart, joyful, hardworking and talented young man," said Marjorie Miller, AP's Latin America editor based in Mexico City.

"He absolutely loved journalism and was soaking up everything he could," said Miller. "In his short time with the AP, he won his way into everyone's hearts with his hard work, his effervescence and his love of the profession."
Montano planned on getting a master's in journalism at the University of Barcelona come fall. The Massachusetts-born journo was also a member of the National Lesbian & Gay Journalists Association.