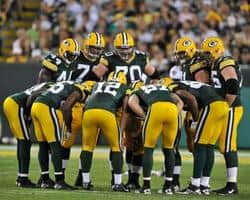 It is generally assumed that when big stars or public figures come out, it makes it easier for younger generations to do the same. Author Eric Anderson, a former high school coach whose coming out made headlines in the 1990s, says he's not convinced that the case, particularly when it comes to sports fan.
Rather, he thinks a sports figure's coming out will have more of an impact on older fans. That is, of course, assuming an athlete still. From Anderson's commentary at The New York Times:
It's hard for me to suggest that gay public figures have a moral obligation to come out. Personally, I wish they would, however. It is a long-standing sociological finding that when liked people come out, it reduces prejudice. I'm not convinced that an openly gay sports star would have much impact on today's youth, but it might make a difference for those who grew up in a more homophobic generation.

Whichever gay male athlete comes out first, he will find himself similarly sought by the media for input on all types of L.G.B.T. matters. Only after a few professional male athletes come out will the media care less. Future openly gay male athletes will have to rely on athletic talent to earn celebrity status, not their sexuality.
This assumes, of course, that an athlete comes out while they're still playing their field.