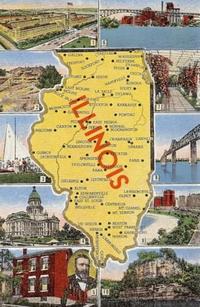 For the past few months, it has seemed Illinois was well on its way to marriage equality. Illinois Attorney General Lisa Madigan and Cook County State's Attorney General Anita Alvarez have been making headlines as of late for their refusal to defend their state's ban on same-sex nuptials, Gov. Pat Quinn has been vocal about his opposition to discriminatory prohibitions and no viable challengers arose to champion the right wing's exclusionary agenda.
Until now.
WBEZ reports that two county clerks, a Republican and a Democrat, have come forward to fight for the ban:
Two downstate county clerks are stepping in to defend Illinois' gay marriage ban, after high-ranking government lawyers made the rare decision not to defend the state law against a pair of legal challenges in Cook County.

The request to intervene in the lawsuits was quietly filed late Friday afternoon by Clerks Kerry Hirtzel, a Republican from downstate Effingham County, and Christie Webb, a Democrat from Tazewell County in central Illinois.
…
Friday's court filings argue that if the two gay marriage lawsuits continue unopposed, it could create two sets of marriage laws in the state – one for Cook County, and one for the rest of Illinois.
Hirtzel and Webb have the backing of the conservative Thomas More Society, which has been for months threatening such a lawsuit but have held off until now.