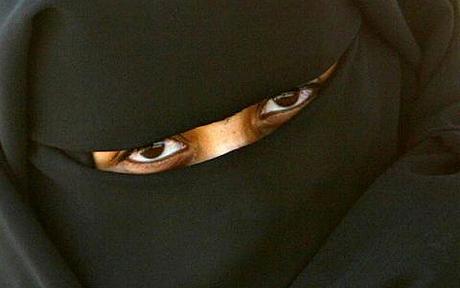 No one, to my knowledge, has polled the inhabitants of the village of Asara, in the Uttar Pradesh state of the world's largest democracy, for their thoughts on marriage equality. If their feelings on women's rights are a hint, it's a way off. 
Raw Story reported yesterday that the "predominantly Muslim" village's "panchayat" — a kind of coucil of elders — has decreed that women under 40 may no longer use cell phones, lest they use them to pursue unwholesome relationships with young men. Nor may women enter into "love marriages" — that is, marriages not arranged by their parents. And they must cover their heads in public. 
Asara's panchayat has no actual legal authority, but that doesn't mean it's toothless. From Raw Story:
Although their rulings carry no legal weight, they can be highly influential and have been blamed for numerous abuses, such as sanctioning "honour killings" of women whose actions are deemed to have brought shame on their family.
Asara's inhabitants are apparently largely pleased with the panchayat "diktats" on women's behavior … 
… saying they would help prevent young women being misled and forming unsuitable relationships.

"Mobile phones are a curse, especially for girls. I would have been more happy if the panchayat had completely banned girls from using mobile phones," villager Tarun Chaudhary told the Mail Today.
Police in Uttar Pradesh are already investigating the new panchayat diktats, and hope to make arrests should anyone try to enforce them. But even now, without a single arrest warrant signed, law enforcement's in trouble. From DNAIndia:
Police yesterday questioned Mokim and Mujahid, residents of Asara village, in connection with the diktat.

"Protesting the police action, a mob gathered in front of the Asara sugar mill demanding the duo's release. They beat up two policemen, who had gone there to clear the traffic jam, and torched their motorcycle," IG (law and order) BP Singh said here today.