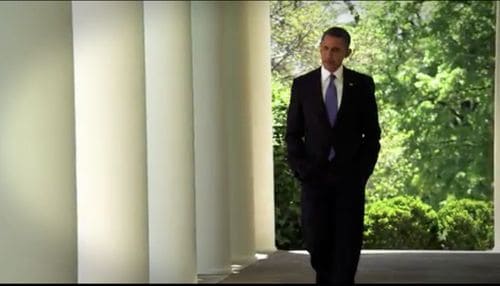 Yikes. Have you seen Obama's newest campaign ad? Simple and brutal. Watch it AFTER THE JUMP …

 Michele Bachmann goes Muslim hunting:
The Minnesota Republican … sent letters to the inspectors general of five government agencies responsible for national security to demand they investigate infiltration by the Muslim Brotherhood into the highest reaches of the federal government. In particular, Bachmann singled out Huma Abedin, the [Muslim] wife of former congressman Anthony Weiner and a top aide to Secretary of State Hillary Clinton. In case Abedin hasn't already been through enough already, Bachmann is now questioning her loyalty to the U.S. …

Another letter targets the Department of Defense …

A third letter went to the Department of Homeland Security, alleging the department is covering up the Muslim Brotherhood threat …

"The Muslim Brotherhood has been found to be an unindicted co-conspirator on terrorism cases and yet it appears that there are individuals who are associated with the Muslim Brotherhood who have positions, very sensitive positions, in our Department of Justice, our Department of Homeland Security, potentially even in the National Intelligence Agency."

 The lesbian sex scene in Black Swan generated more complaints to the British Board of Film Classification last year than any scene in any other movie. (So far, this year's winner is the Daniel Radcliffe vehicle The Woman In Black.)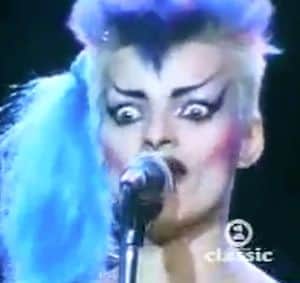 Mariah might take J-Lo's place on American Idol. No telling who's gonna replace Steven. (My own proposed panel — of some combination of Lou Reed, Nina Hagen, Elvis Costello, Grace Jones, and the ghost of Klaus Nomi — has yet to mentioned in the media as a viable possibility. What's up, Simon Fuller?) 

 "How lesbian couples choose a birth mother."

 Straight girl attempts lesbianism:
It was inevitable that at some point, I would attempt to dive a muff. It happened when I was 25. After a series of romantic flops, I was frustrated with boys so I decided to switch over to ladies. Because that's how sexuality works: you choose one when another becomes slightly inconvenient.

 This probably wasn't the best week for Daniel Tosh to unveil his new show, but it seems to have gone over well. 

 Elizabeth Taylor: beautiful mutant.

 Wall Street — kind of like Penn State. 

 On the origins of disease:
If we fail to understand and take care of the natural world, it can cause a breakdown of these systems and come back to haunt us in ways we know little about. A critical example is a developing model of infectious disease that shows that most epidemics — AIDS, Ebola, West Nile, SARS, Lyme disease and hundreds more that have occurred over the last several decades — don't just happen. They are a result of things people do to nature …