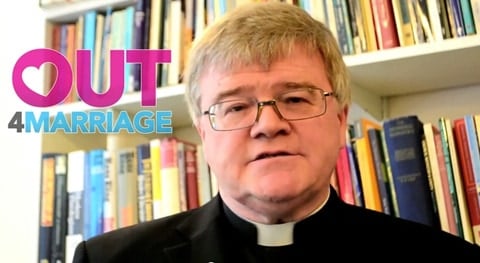 The Very Reverend Dr Jeffrey John, who is openly gay, celibate, and entered a civil partnership in 2006, withdrew his bishop candidacy in 2003 to avoid creating a rift between conservative and liberal factions within the Church of England and was instead appointed Dean of St Albans.
He is also an advocate of marriage equality and speaks out in a new video for the UK's Out4Marriage campaign.
Says Johns: "If you are gay, please don't judge God by the Church. The official Church doesn't speak with integrity on this issue, and so frankly doesn't deserve to be listened to. If you are gay then please understand that God made you as you are and loves you as you are. And if you invite him into your relationship then of course he will bless you and sustain your love just as much has he blesses and sustains any other marriage. I know that's true from my own experience and that's why I'm Out4Marriage. Because I'm sure God is too."
Watch, AFTER THE JUMP…