The Mark Regnerus study on gay parenting which was published last month and called "flawed, misleading, and scientifically unsound" by GLAAD, HRC, The Family Equality Council and Freedom to Marry has been blown apart again, this time by an internal audit scheduled to appear in the November issue of the journal Social Science Research, which first published the study.
The Chronicle received an advance copy and reports: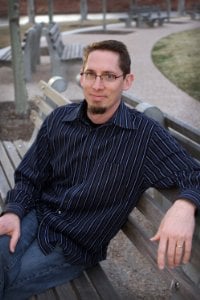 Sherkat was given access to all the reviews and correspondence connected with the paper, and was told the identities of the reviewers. According to Sherkat, Regnerus's paper should never have been published. His assessment of it, in an interview, was concise: "It's bullsh*t," he said.
Among the problems Sherkat identified is the paper's definition of "lesbian mothers" and "gay fathers"—an aspect that has been the focus of much of the public criticism. A woman could be identified as a "lesbian mother" in the study if she had had a relationship with another woman at any point after having a child, regardless of the brevity of that relationship and whether or not the two women raised the child as a couple.
Sherkat said that fact alone in the paper should have "disqualified it immediately" from being considered for publication.
In his audit, he writes that the peer-review system failed because of "both ideology and inattention" on the part of the reviewers (three of the six reviewers, according to Sherkat, are on record as opposing same-sex marriage). What's more, he writes that the reviewers were "not without some connection to Regnerus," and suggests that those ties influenced their reviews.
He declined to be more specific in an interview, saying that he was obligated to protect their identities. "Obviously," he concluded, "the reviewers did not do a good job."