A marriage equality plank has been drafted into the Democratic Party Platform, the Washington Blade's Chris Johnson reports: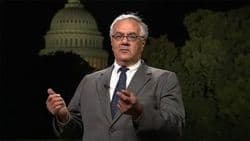 Retiring gay Rep. Barney Frank (D-Mass.), who sits on the committee, told the Washington Blade on Monday that the 15-member panel unanimously backed the inclusion of a marriage equality plank after a national hearing over the weekend in Minneapolis, in which several witnesses testified in favor of such language.
"I was part of a unanimous decision to include it," Frank said. "There was a unanimous decision in the drafting committee to include it in the platform, which I supported, but everybody was for it."
Frank emphasized that support for marriage equality is a position that has been established for the Democratic Party, from the president, who endorsed marriage equality in May, to House Democratic lawmakers who voted to reject an amendment reaffirming the Defense of Marriage Act earlier this month.
A DNC staffer, who is familiar with the process and spoke on condition of anonymity, said the language in the platform approved on Sunday not only backs marriage equality, but also rejects DOMA and has positive language with regard to the Employment Non-Discrimination Act. The exact wording of the language wasn't immediately available.