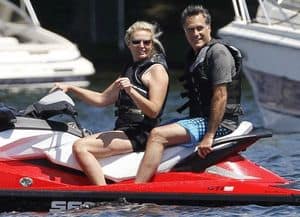 Look, it's Mitt Romney on a jet ski, with wife Ann in the driver's seat.

Latest Gallup headline: "Obama Now Leads Romney, 48% to 43%."

Megan Rapinoe, a member of the U.S. women's Olympic soccer team who is a lesbian, discusses homophobia in sports: "I feel like sports in general are still homophobic, in the sense that not a lot of people are out. I feel everyone is really craving [for] people to come out. People want — they need — to see that there are people like me playing soccer for the good ol' U.S. of A."

In addition to donating $100,000 to fight for marriage equality in Maine, newly married Facebook co-founder Chris Hughes last year gave $500,000 to the company NationBuilder, which gives political groups the tools to launch online campaigns. Many progressive groups have worked with NationBuilder. So too has Steve Pidgeon, the Washington State attorney general candidate who fights against marriage equality. This some wonder: should Hughes ask for a NationBuilder refund?

Chick-fil-A donated almost $2 million to anti-gay groups in 2010: "Though Chick-fil-A continues to deny supporting an anti-gay agenda, the company has donated over $3 million to organizations like the Family Research Council and Exodus International between 2003 and 2009. And in 2010 alone, Chick-fil-A donated over $1.9 million to anti-gay causes, more than any other year for which public records are available."

In honor of the film version of Anna Karenina, Banana Republic is creating a clothing line based on the legendary novel.

Is it unpatriotic to prefer Australia's Olympic swim hunks to America's?

HBO has officially renewed True Blood for a sixth season and new drama The Newsroom for a second.

What will happen within evangelical churches as younger Christians, more inclined to support gay rights, take congregations' reins? Will they leave the church, change the church or fall into ideological line?

Scientists at CERN are again teasing that they've discovered the Higgs boson, also known as the God Particle: "We've discovered something which is consistent with being a Higgs."

California's anti-bullying law "Seth's Law," named for Seth Walsh, a 13-year old who killed himself after being relentlessly taunted, is officially in effect statewide.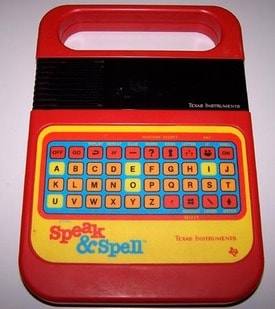 How many of you owned a Speak and Spell?

Another burning question: what is Beyonce thinking in this picture with Kim Kardashian?

Naomi Watts as Princess Diana.

Katie Holmes reportedly fears Tom Cruise's Scientology buddies are following her.

On a related note, even Rupert Murdoch has misgivings about Scientology.

Katy Perry on her gay marriage evolution: "I came from a different mind-set growing up, and my mind has changed… My viewpoint on all these things [have changed] — equality for women, the choice to love anyone you want."