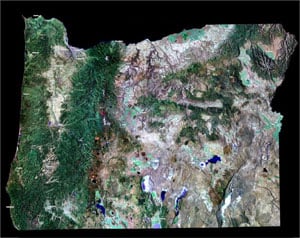 LGBT groups in Oregon last year decided not to pursue a 2012 ballot initiative legalizing marriage equality because they felt they "must allow our education work to continue" to win over a wary public.
The latest Public Policy Polling survey suggests they did the right thing. Even though more respondents, 46%, say they favor same-sex nuptials, a worrisomely close 45% said no way.
The raw numbers:
Oregon narrowly favors legal gay marriage, with 46% supporting it and 45% opposed. Democrats support it 74-20, Republicans oppose it 11-80 and independents oppose it 38-48. Men oppose legalization 45-48 but women support it 48- 42.

When voters are asked whether they support full gay marriage, civil unions only or no legal recognition at all of gay couples, 44% support gay marriage, 30% support civil unions but not gay marriage, and just 23% say there should be no legal recognition of gay marriage.
That same poll also shows that 46% of Oregon oppose marijuana legalization, while 43% support legalization, with Democrats favoring legalization far more than Republicans: 56% versus 19%.
Here's the PDF of PPP's survey.