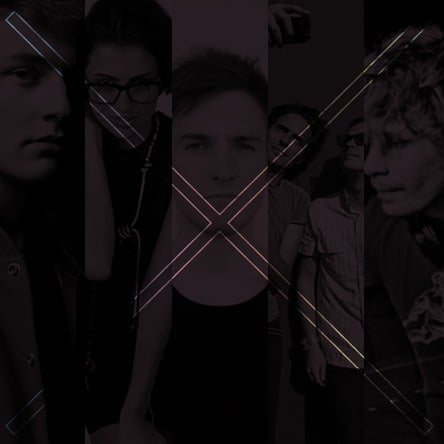 BY OCCUPY THE DISCO / RU BHATT
The OXD Mirror is a weekly music column brought to you by the boys of OCCUPY THE DISCO (OXD), a New York City based movement created by three music lovers, Ru Bhatt, Josh Appelbaum, and Tadeu Magalhães, who want to share their love for disco, house and dance music with the world. 
There's no question that different music evokes different moods and I find that Whitney Houston categorized it best when she classified her prolific discography into either the 'Throw Down' or 'Cool Down' genres on her greatest hits CD. For this week's Mirror I have similarly separated the dance from the lounge tracks, making it easier to find what you may be looking for.
THROW DOWN:
Disclosure 'Control' feat. Ria Ritchie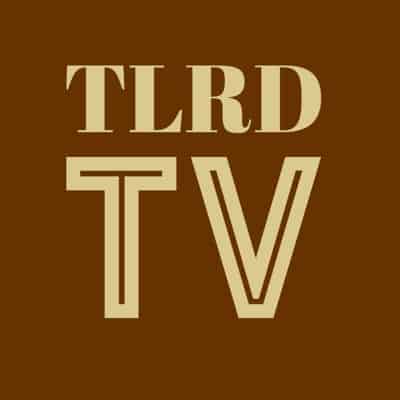 Disclosure is a British band of brothers comprised of Guy and Howard Lawrence. Their productions glide effortlessly between house, garage, dubstep, and other dance music genres, which is suprisingly sophisticated for a team of guys that are under 21. The band just unveiled their first music video for the brilliant final track on their latest EP, The Face. The song's warm popping melodies and staccato rhythms are complemented by newcomer Ria Ritchie's breathy punctuated vocals. The final result is smooth, cool and fresh remininding me of another dancing diva that once famously sang about 'Control,' Miss Janet Jackson.
 Anna Lunoe & Touch Sensitive – 'Real Talk'
Austrailian DJ Anna Lunoe just released this absolutely spectacular tune, co-produced by Sydney based Touch Sensitive, that has all the elements to make it a perfect summer house anthem. With it's pulsing 4×4 beat and bubbly pianos, combined with Lunoe's diva-like vocals, the song quickly worms its way into your head. You might feel a bit silly singing along to all the 'Real Talk' Lunoe provides but a little levity is never a bad thing, especially on the dancefloor.
 Bosstone – 'Lean'
I'm not sure what it is about Australia but lately it seems a lot of the musical acts we like to feature hail from Down Under. Bosstone is an artist I discovered earlier this year with his slick remix of Amerie's '1 Thing,' and I just can't get enough. With 'Lean' he provides an unformulaic, defiant track that's primal in nature. The repetitive lyrics progress subtly lending a sexy feeling to the song.  The song is hard-hitting and progressive, giving it a cinematic feel that could easily complement a story on screen. However, if you're anything like me, I gather you'd rather let the dramatic story unfold on the dancefloor.
COOL DOWN TRACKS, AFTER THE JUMP…
 Isaac Tichauer – 'Doing What I Got'
The Maestro known as The Magician used this track to open his latest mixtape and it's immediately clear why. Isaac Tichauer samples Brandy's late 90s hit, 'Sittin On Top Of the World,' and instantly hooks you onto this tropical disco tune. The trend of loungey house tunes that sample popular R&B tracks of yesterday is proving to become a definitive sound of this summer. In addition to Tichauer, Perseus, Le Youth and Only Children recently used similar approaches on their latest tracks yielding wonderful results, let's hope the trend continues. Evidencing there's clearly something in the water, it should come as no surprise that Tichauer is from Australia as well.
 Gossip – 'Move in the Right Direction (Classixx Remix)'
L.A.-based Tyler Blake and Michael David, formerly known as the Young Americans, have teamed up as the DJ Duo known as Classixx. They first caught our ear with their gorgeous synth disco rework of Phoenix's Lisztomania and have continued to impress us with remixes for Holy Ghost! and their original song, 'I'll Get You.' This time they've given Gossip's energizing pop tune a lush airy makeover that maintains the song's inspirational feeling despite losing its lyrics. Its a shining example of how a remix can definitively take a song to a whole different level while maintaining the integrity of the original work.
 Moon Boots – 'Running From' (feat. Violetness)
Moon Boots, the alter ego of Peter Dougherty, is a Chicago based artist that is also heavily influenced by R&B and underground disco. Though he's a bit of an enigma, he did recently release this summmery track that feature's Violetness' flirty vocals amongst a calypso disco melody. It's only appropriate that this song is featured on French label Kitsuné's Soleil Mix. Kitsuné is world renowned for their taste in electronic music and we highly recommend checking out any of their compilations. If you're in New York on July 15th, we invite you to join us as we Occupy The Disco at the label's Bastille Day Party, where the elusive Moon Boots will be DJing. More information about the event here.
OCCUPY THE DISCO (OXD) curates and recommends music events to the gay community in NYC—in an effort to move the focus of the nightlife scene beyond the promoter and venue and to the music itself. OXD's goal is to educate, entertain, engage and empower the gay audience to reclaim their ability to question and experience the unknown. The OXD Mirror will serve to showcase tunes that are definitely off-the-beaten-path but rightfully deserve the attention of the gay ear. It's music that will make you dance, dream, and most importantly, love.
This week's post was written and curated by Ru Bhatt. Check out more of his music picks on his podcast, The Ru-Mix.

For more information on OXD, check out our website and accompanying blog at www.occupythedisco.com, like us on Facebook, or follow us on Twitter: @OccupyTheDisco.