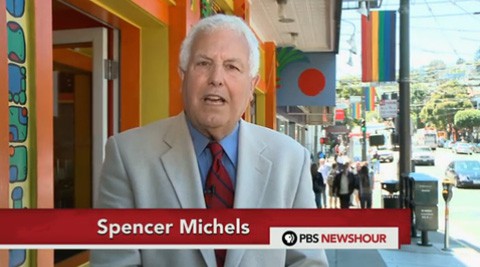 In part one of a two-part segment, PBS Newshour's Spencer Michels looks at Obama's shift on same-sex marriage and how it has affected LGBT fundraising, speaking with attorney Bob Michitarian, former ambassador James Hormel, bundler Wade Randlett, and gay Republican political consultant Chris Bowman. The Obama campaign declined to accommodate Michels' request to interview key fundraisers for the story.
Watch, AFTER THE JUMP…
Watch Obama's Shift on Gay Marriage Lucrative for Campaign on PBS. See more from PBS NewsHour.