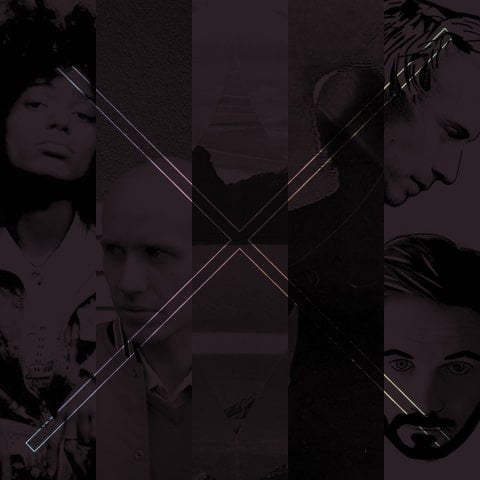 BY OCCUPY THE DISCO / TADEU MAGALHÃES
The OXD Mirror is a weekly music column brought to you by the boys of OCCUPY THE DISCO (OXD), a New York City based movement created by three music lovers, Ru Bhatt, Josh Appelbaum, and Tadeu Magalhães, who want to share their love for disco, house and dance music with the world. 
Nneka – 'Shining Star (Joe Goddard Remix)'
Joe Goddard is one of those prolific artists who just can't stay still. Besides being a member of Hot Chip and one half of The 2 Bears, he is also consistently churning out some of the best remixes on the production side of the music industry. Goddard's most recent rework for Nigerian-German singer-songwriter Nneka's 'Shining Star' is a stunning reinterpretation for this beautiful soul song. Interestingly, one can clearly point out familiar elements of Hot Chip's production in this fantastic track.
Scuola Furano – 'On Fire (feat. Fiorious)'
Italian producer Scuola Furano just released his second album, 108, which features three songs with guest vocals by out Italian-American, NYC-based artist Fiorious. One of these is 'On Fire,' an upbeat 90s house tune that marvelously complements Fiorious' soulful voice. Our hope is that this track will easily become a dance hit—specially after being featured on The Magician's Magic Tape 22.
Paradis – 'Hémisphère'
Bastille Day is right upon us and this (and the next) pick couldn't be more appropriate. Parisian duo Paradis have recently released a two-song EP on Brooklyn based label Beats In Space. The first track, 'Hémisphère,' is a sweet electro-pop tune with a strong bassline and hypnotic melody that is suitable for either spacing out or late-night dancing.
MORE TRACKS, AFTER THE JUMP…
Cadillac – 'Too Long (Daft Punk Cover)'
The result of a series of collaborations between Australian label Future Classic and French sports equipment brand Le Coq Sportif, this Cadillac cover of Daft Punk's 'Too Long' is a feast to the ears. Cadillac stepped into the music scene with their excellent self-titled EP last year, and now, with this balearic disco version of a French house classic, they have us hooked. This track is available as a free download so make sure to grab a copy.
Yuksek – 'The Edge (Aeroplane Remix)'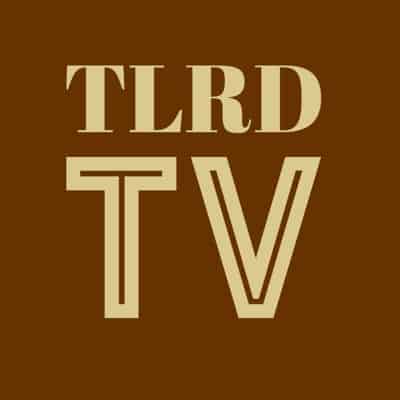 A native of Reims, France, Yuksek is a former pianist who since 2006 has been working under his current moniker and remixing popular artists such as Chromeo, Gorillaz, Katy Perry, Phoenix and many others.  'The Edge' is the latest single off of his 2011 sophomore album, Living on the Edge of Time.  With the release of the single came a few remixes, including a beautiful version by Aeroplane, which relies on the Belgian producer's signature uplifting keyboard melodies and turns the original track into a song perfect for the dancefloor.
Peter & The Magician – 'Memory'
While on the subject of Yuksek, his side project with The Magician has proven to be very successful with another brand new release out this week on French music/fashion label Kitsuné. Peter (Yuksek) & The Magician's 'Memory' builds over a looping steeldrum-like melody that could easily keep one dancing all night long.
As we mentioned last week, Kitsuné is throwing a big party to celebrate Bastille Day in NYC this Sunday, the 15th. Moon Boots and Punks Jump Up will be taking over the decks and, for that reason, we are encouraging everyone who is in NY to join us for an overly fun night. More info on OXD's website.
OCCUPY THE DISCO (OXD) curates and recommends music events to the gay community in NYC—in an effort to move the focus of the nightlife scene beyond the promoter and venue and to the music itself. OXD's goal is to educate, entertain, engage and empower the gay audience to reclaim their ability to question and experience the unknown. The OXD Mirror will serve to showcase tunes that are definitely off-the-beaten-path but rightfully deserve the attention of the gay ear. It's music that will make you dance, dream, and most importantly, love.
This week's post was written and curated by Tadeu Magalhães.
For more information on OXD, check out our website and accompanying blog at www.occupythedisco.com, like us on Facebook, or follow us on Twitter: @OccupyTheDisco.