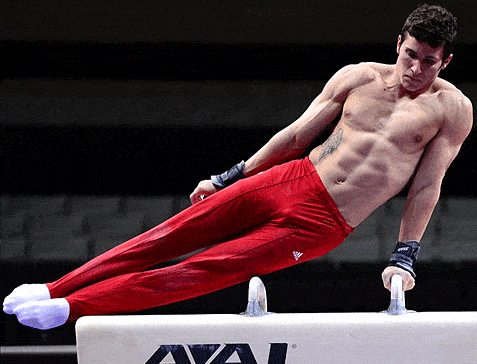 America's men's gymnastic team is apparently the guys to beat this year. They're so good that some are already predicting gold medals for the U.S. of A. And they'll look good doing it, too.
OutSports has gathered some pictures of the team, including Jake Dalton, Jonathan Horton, Sam Mikulak, Steven Legendre and Alex Naddour, whom you see above working the pommel horse.
Check out some more pictures of the gents AFTER THE JUMP and you can the rest of the team at OutSports.