The University of Texas is investigating Professor Mark Regnerus after outrage over what GLAAD called a "flawed, misleading, and scientifically unsound paper that seeks to disparage lesbian and gay parents". Following outrage over the article, New Civil Rights Movement blogger Scott Rose sent a letter to the University which appears to have prompted the investigation.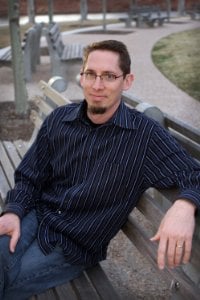 The Austin Statesman reports:
Regnerus declined to comment on the inquiry but said that his study followed the standard protocol of scholarly research.
"A team consisting of leading family researchers was involved in developing the research protocol," Regnerus wrote in an email. "This academic team merged scholars across disciplines and ideological lines in a spirit of civility and reasoned inquiry, and the protocol developed by this team was subsequently approved by the University of Texas' Institutional Review Board."
"Normal procedures were followed for obtaining outside support, as many researchers do," he wrote.
The University of Texas defines scientific misconduct as "fabrication, falsification, or plagiarism" and "practices that seriously deviate from ethical standards."
A panel of UT professors is conducting the inquiry, and the process will be completed within 60 days of the complaint, said Gary Susswein, a UT spokesman. Ultimately, if a university investigation finds that Regnerus' work constitutes scientific misconduct, Provost Steven Leslie would decide how the administration will proceed, Susswein said.
The unsound study, picked up widely in media and trumpeted by anti-gay groups. appeared to overturn three decades of research into families with same-sex parents.