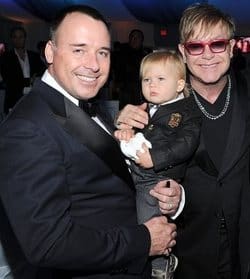 The wives of knights and lords have long become ladies, but as as more gays and lesbians receive such honors — Sirs Elton John and Ian McKellen have both been knighted — British parliamentarians see a need to reform the system to include their significant others.
To that end, Conservative MP Oliver Colville is introducing the "His Honours (Equality of Titles for Partners) Bill," which will "make provision for husbands and civil partners of those receiving honors to be allowed to use the equivalent honorary titles available to women."
Speaking about his inclusive initiative, Colville described the current title system as "uneven and rather outdated."
"If you are made a peer or a knight, your wife automatically gets the title lady, but if you are gay or are a woman and become a dame your partner gets nothing," he said.