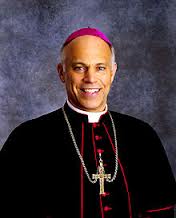 Oakland Bishop Salvatore Cordileone, who was recently named by Pope Benedict as the new Archbishop of San Francisco and a central strategist in the campaign to pass Proposition 8 in California, was arrested for driving under the influence, the San Diego Union Tribune reports:
Bishop Salvatore J. Cordileone, 56, who was appointed archbishop in July, was taken into custody Saturday at 12:26 a.m. after being stopped on College Avenue near Montezuma Road, police said. Cordileone, who is a San Diego native, was booked into county jail on a misdemeanor charge of driving under the influence and later posted bail…he Archdiocese of San Francisco has not returned a call asking for comment on the arrest.
In June,  Cordileone attempted to force a LGBT Catholic group to sign an oath of integrity which included remaining celibate.