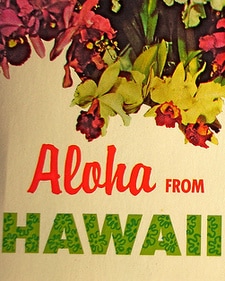 Marriage equality opponents scored a victory in Hawaii, where gay couples were suing for the right to tie the knot and receive the same benefits as their straight counterparts, rather than entering into the limited civil unions already available.
In his ruling, U.S. District Court Judge Alan C. Kay sided with opponents, but perhaps only for the civil mechanics of it all.
"Hawaii's marriage laws are not unconstitutional," Kay wrote. "Nationwide, citizens are engaged in a robust debate over this divisive social issue. If the traditional institution of marriage is to be reconstructed, as sought by the plaintiffs, it should be done by a democratically elected legislature or the people through a constitutional amendment."
Neil Abercrombie, the Democratic governor who signed civil unions into law last year, says he disagrees with Judge Kay and will join any potential appeal effort. "To refuse individuals the right to marry on the basis of sexual orientation or gender is discrimination in light of our civil unions law. For me, this is about fairness and equality," he said, according to The Sacramento Bee.