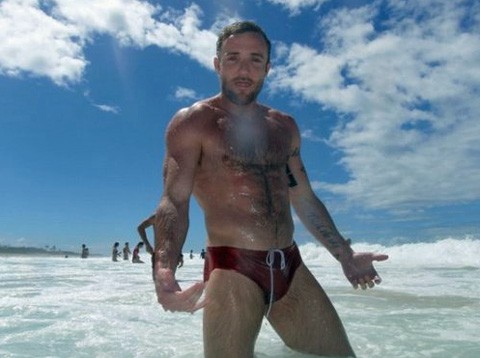 Ji Wallace, an Australian Olympic trampolinist who won a silver medal at the Sydney 2000 Olympic Games, though not competing in London, has been inspired to come out as HIV-positive after watching a recent Piers Morgan interview with diver Greg Louganis. He also cited Anderson Cooper's recent coming out, in a letter to the Sydney Star Observer:
Said Wallace:
"I felt inspired to write. I too am an Olympic medal winner living with HIV. I have never publicly disclosed this before but felt inspired by [the] interview… and by Anderson Cooper's 'coming out' letter last month describing 'value in being seen and heard' in the face of disturbing violence, bullying, persecution and condemnation by peers, colleagues, government officials and worst of all family and friends. I too have been that victim of these atrocious behaviours. Luckily I managed to come through."
He added: "Being seen does have value. A voice does have value. I have the support of my boyfriend, my great friends and my loving parents. Many do not and this is, in part, for them."
Louganis came out as gay and HIV in his 1995 autobiography. I've posted his Piers Morgan interview, AFTER THE JUMP…
In related news, we have the first out Gold medalist of the London Games:
The only openly gay Olympian in Team GB has helped his equestrian team secure gold at the London Olympics. Carl Hester rode Uthopia in the dressage's Grand Prix Special at Greenwich Park.
(image via twitter)