David Rakoff, the essayist, humorist, and contributor to This American Life, has died at 47 after a battle with cancer, The Atlantic reports: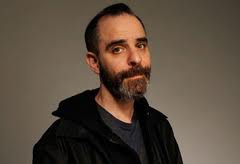 Rakoff was born in Montreal to Jewish parents who immigrated to Canada from South Africa, according to an essay he wrote for The New York Times Magazine in 1994. He first moved to New York City, the place he would later call "the great love of my life," in 1982 to attend Columbia University. Describing the experience, he wrote, "Like cartoon characters who wander off cliffs but only fall once they realize they have done so, I felt the solid ground disappear from under my feet and my life in New York begin." Upon graduation, he worked briefly in Japan as a translator, but, at 22, he came down with his first bout of cancer—Hodgkins disease. He overcame the illness, which he liked to humorously downplay as "the dilettante cancer."
Before devoting himself to writing fulltime, Rakoff worked in publishing. At this time, he befriended Ira Glass, then a producer at NPR's Morning Edition. When Glass went on to create This American Life, he invited Rakoff to read his deadpan essays on the show. Along with David Sedaris, Rakoff would help establish the show's distinctive voice. Rakoff also began pursuing a career as a prolific freelance journalist for the publications like New York, The New York Times, and Salon. He wrote three books of essays, Fraud, Don't Get Too Comfortable, and Half Empty, and last year, he was awarded the Thurber Prize for Humor.
Watch his last appearance on The Daily Show, AFTER THE JUMP…
RIP.