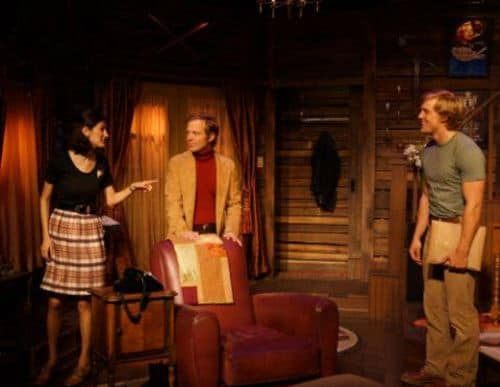 The L.A. Times reports on the apparently homophobic veto of the L.A. Gay and Lesbian Center's production of Deathtrap, scheduled for September:
A Los Angeles revival of Ira Levin's "Deathtrap" has been canceled after the estate of the late author expressed objections to the use of nudity and some of the production's gay content. The engagement, which was supposed to have begun September at the L.A. Gay and Lesbian Center, was to be a remounting of the staging that ran at the center in the spring.
Levin's estate revoked permission to stage the murder story, citing an instance of nudity that occurs near the end of first act in the center's staging, according to Jon Imparato, a producer of the revival. In one scene of the production, the character of Clifford, a young, aspiring writer with shady motives, disrobes and reveals his backside to the audience. Imparato said the nudity lasts for approximately 30 seconds.
The Levin Estate is managed by the writer's three sons, Adam, Jared and Nicolas.