Onion: Gay Marine beaten to bloody pulp to fire up RNC crowd.

HRC urges California Governor Jerry Brown to sign bill banning gay "conversion therapy".

Family Equality Council releases 'Family Values Platform' as alternative to the anti-gay condemnations of the Republican Party platform.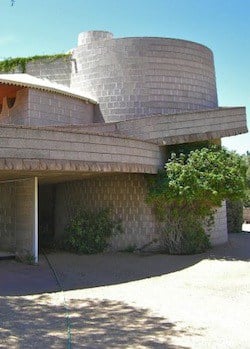 Landmark spiral Frank Lloyd Wright house threatened with demolition in Arizona.

Lindsay Lohan banned from Chateau Marmont over $46,000 unpaid bill.

Gay conservatives party at Homocon in Tampa: "There's that obvious question — why support a candidate who doesn't want you to get married? Most folks hanging at Homocon said things weren't perfect, but their identities were bigger than one thing. They didn't want to hide from being conservative."

Marriage equality bill introduced in Tasmania.

Did Ann Romney's RNC dress have an anti–Obama subtext? "Michelle has ignored de la Renta to the point where he has expressed some grumpiness about her style choices, even admitting that he was 'dying of jealousy' when she wore a Peter Soronen dress to the Governors Ball in 2010."

Bishop targeted for leading the Methodist Church toward LGBT inclusion:
"Bishop Talbert's call for what he called "An Act of Biblical
Obedience" on May 4 has now resulted in letters from opponents of LGBT
equality asking the United Methodist Church to censure Bishop Talbert. A
handful of other bishops who stood with Bishop Talbert have also been
targeted by the anti-LGBT group."

Daniel Craig, Joseph Gordon-Levitt, and Seth Macfarlane to host Saturday Night Live.

Push and Shove: No Doubt's new single.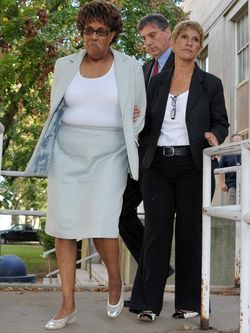 Anti-gay NY state Senator Shirley Huntley arrested on corruption charges.

John Travolta's alleged former lover continues spilling to the National Enquirer: "Referring to the last time they saw each other in 1992, the former pilot claimed John admitted he still fancied men, despite recently marrying current wife Kelly Preston. He told the publication: 'We were making small talk when suddenly, I blurted out, 'So, John, tell me. Now that you're married, do you still prefer men – or women?' He looked me straight in the eye and said, 'Well, Doug, I still prefer men!' I said, 'okay.' And that's the last time we saw each other.'"

SF Eagle Tavern gets new gay tenants.

Ohio authorities arrest arsonist who burned gay-friendly church. "The State Fire Marshal's Office said Tuesday that Donald Williams made statements incriminating himself in the Aug. 17 fire at South Bloomingville Christian Church. The 36-year-old Williams has been housed on a probation violation since Aug. 21 at the Southeastern Ohio Regional Jail in Nelsonville where records don't list an attorney for him." UPDATE: Man claims he did it as revenge because someone assualted him there last year.

September 21: A Day with HIV.

Prince Harry to make first public appearance since Vegas party weekend.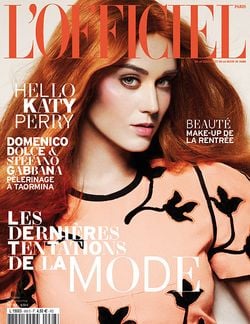 Katy Perry, is that you?

Michael Musto has some thoughts on Republicans and gay self-loathing.

Justin Bieber enjoys hitting his friends in the nuts.

Montana man hit by two cars while attempting Bigfoot hoax: "According to his companions, he was out there in the ghillie suit attempting to incite a sighting of Bigfoot, to make people think they had seen a Sasquatch."

Backpack containing vial of Pope John Paul II's blood stolen in Italy, then recovered.

NYC City Hall hammer attacker says he went after Spanish tourist for calling him a gay Nazi: "They called me 'gay' and a 'Nazi,'" the attacker told cops, according to documents released Tuesday in Manhattan Supreme Court. "Something inside me snapped and I grabbed the hammer and attacked the male. This is not my demeanor. I am ashamed that this altercation occurred. This was clearly not the correct reaction."