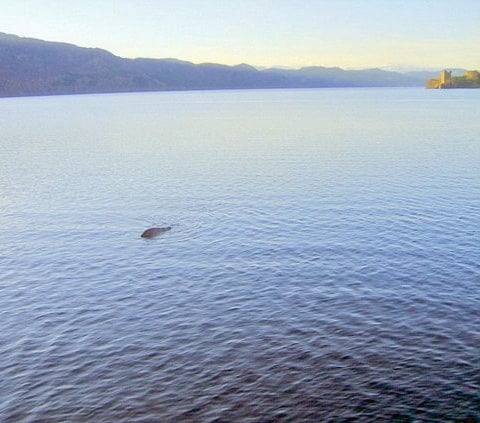 The myth persists, but this time a Scottish monster hunter is certain he's captured 'Nessie' in a new photograph:
"I was just about to return to Temple Pier (in Drumnadrochit) and I went to the back of the boat which was facing the pier and that's when I saw it," said 60-year-old Mr Edwards, a lifelong believer in the monster.
"It was slowly moving up the loch towards Urquhart Castle and it was a dark grey colour. It was quite a fair way from the boat, probably about half a mile away but it's difficult to tell in water."
After watching the object for five to 10 minutes, Mr Edwards said it slowly sank below the surface and never resurfaced.
"I'm convinced I was seeing Nessie as I believe in these creatures. Far too many people have being seeing them for far too long," he said.