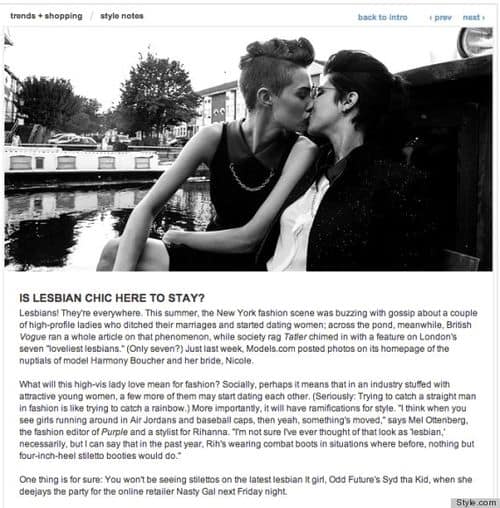 Style.com's Maya Singer raised some eyebrows with a new column wondering whether lesbians are the new fall trend.
Lesbians! They're everywhere. This summer, the New York fashion scene
was buzzing with gossip about a couple of high-profile ladies who
ditched their marriages and started dating women; across the pond,
meanwhile, British Vogue ran a whole article on that phenomenon, while
society rag Tatler chimed in with a feature on London's seven
"loveliest lesbians." (Only seven?) Just last week, Models.com posted
photos on its homepage of the nuptials of model Harmony Boucher and her
bride, Nicole.
[Via HuffPo]