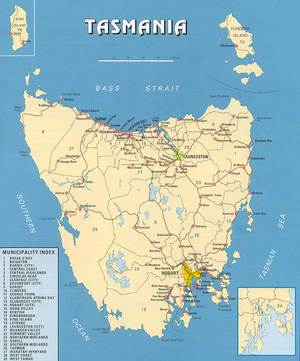 Lawmakers in Tasmania brought the Australian state one step closer to marriage equality this morning.
Sky News reports that members from the Labor and Greens parties in the state's lower parliamentary house united to pass a bill granting same-sex couples the same marriage rights as their straight counterparts.
"In the 21st century moral disapproval is no reason to deny or curtail rights and freedoms" said Labor Premier Lara Giddings, one of the bill's co-sponsors. "The denial of marriage to lesbian and gay couples and their families is discrimination that must be changed."
Giddings went on to say that she and her colleagues "have an opportunity to lead the nation" and "at the core of this debate is the belief that we are all equal." Opposition Will Hodgman said such legislation comes with a "whiff of self-indulgence."
The vote now heads to the state's upper house, where there's more political opposition than the lower.