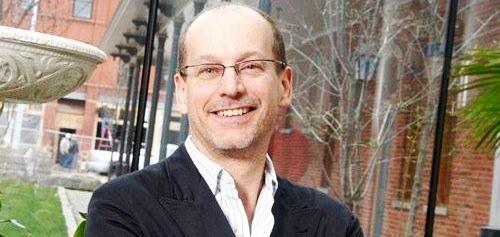 Jon Stryker, a Kalamazoo-based philanthropist, architect, activist, and billionaire medical supply company heir, has given $325,000 to Freedom to Marry Minnesota's political action committee to fight the anti-gay marriage amendment that will appear on November's ballot there, the AP reports:

The contribution comes a day after the Washington-based Human Rights Campaign pledged to sink $1 million into four states where voters will consider same-sex marriage ballot measures. The group is donating $250,000 to Minnesota opponents of the same-sex marriage ban.
Freedom to Marry is a coalition partner of Minnesotans United for All Families, the main organization working to defeat the constitutional same-sex marriage prohibition.