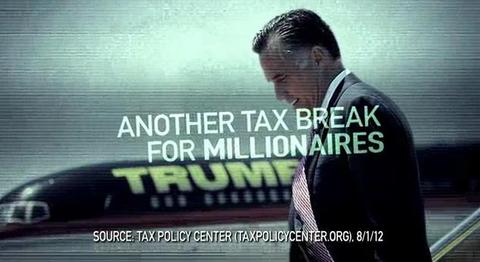 Now, in news that is not about Chick-fil-A, though does involve some clucking: President Obama's reelection campaign today released a new ad attacking rival Mitt Romney.
Called "Stretch," the 30-second spot hits Romney on his own low tax rate and plans to raise taxes on the middle class. And, as BuzzFeed's Zeke Miller pointed out on Twitter, the commercial includes a shot of Romney walking in front of politically convenient friend and supporter Donald Trump's plane last May.
Christian Heinze at GOP 12 writes, "It was inevitable [that moment] would show up in an Obama ad. The optics are awful for Romney. Why did he let this happen?"
He goes on: "Letting yourself get off the plane while Trump's jet lingers in the background is like Kristen Stewart sending an apology email to Robert Pattinson with a file attached MeAndRupert.jpg."
Watch "Stretch" AFTER THE JUMP.