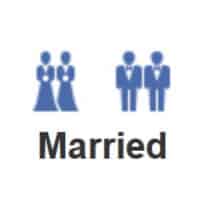 You probably won't "like" this: Russian social media giant VKontatke has rejected requests to include same-sex couples in their relationship descriptions.
Radio Free Europe reports:
The controversy erupted after a male VKontake user who identified himself only as Oleg wrote to the network's administrators for help after being unable to select the option "I have a boyfriend" in the section describing his relationship status.

He was reportedly told that gay marriages were banned in Russia and advised to "change sex" online. The administrator went on to wish him a "wonderful mood," according to press reports.
…
An RFE/RL request for an interview with a VKontakte representative went unanswered.

Gay activists have found VKontatke's handling of the situation and its sarcastic tone deeply offensive.
The decision comes about a month after U.S.-based Facebook unveiled same-sex marriage icons.