New Zealand is extremely close to being the next country to have marriage equality for its citizens, the AP reports: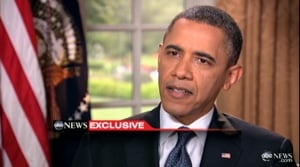 The 80 to 40 vote in front of a packed and cheering public gallery was the first of three votes Parliament must hold before the bill can become law, a process that typically takes several months and allows the public to weigh in. Only a simple majority was needed to ensure a second vote, and the margin is a strong indication that the bill will be passed.
Should New Zealand pass the measure into law, it would become the 12th country since 2001 to recognize same-sex marriage. Some states in the U.S. also recognize such marriages, but the federal government does not.
What spurred the bill?
The proposed changes can be directly traced to Obama's declaration in May in support of gay marriage. That prompted center-right Prime Minister John Key to break his long silence on the issue by saying he was "not personally opposed" to the idea. Then lawmaker Louisa Wall, from the opposition Labour Party, put forward a bill she had previously drafted.
"If I'm really honest, I think the catalyst was around Obama's announcement, and then obviously our prime minister came out very early in support, as did the leader of my party, David Shearer," Wall told The Associated Press. "The timing was right."