After being recommend for the post by Senator Chuck Schumer, President Obama has nominated Pamela Ki Mai Chen, a Brooklyn prosecutor, to the federal bench, the NY Daily News reports: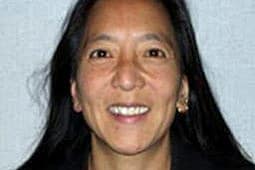 Chen, who did not return a call for comment, is unlikely to go before the Senate for confirmation until after the presidential election .
Schumer said in a statement that Chen is a "fantastic" nominee "who possesses the legal excellence, intellect and temperament to be a first-rate judge."
The LGBT and human rights community cheered Chen's choice. She is the second Chinese-American woman nominated to a federal judgeship and the fifth openly gay attorney nominated to the federal bench by Obama, according to Washington Blade, a gay newspaper in D.C.
Chen's boss, Brooklyn U.S. Attorney Loretta Lynch, said Chen is "quite simply, the complete package."
Said Obama in a statement released to Towleroad: "I am proud to nominate this outstanding candidate to serve on the United States District Court bench. Pamela Chen has a long and distinguished record of service, and I am confident she will serve on the federal bench with distinction."