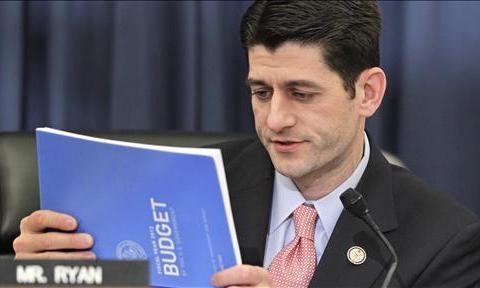 Joining in political ritual of releasing one's tax returns, Republican veep hopeful Paul Ryan today pulled the curtain back on two years worth of his personal economics. A glimpse, via the Boston Globe:
Paul Ryan and his wife paid an effective tax rate of 20 percent last year and 15.9 percent the year before, according to tax returns the presumptive Republican vice presidential nominee released late on Friday afternoon.

Ryan's tax returns, released through Mitt Romney's campaign, show that he paid $64,764 in taxes on $323,416 of adjusted gross income in 2011. He and his wife paid $34,233 in taxes on $215,417 of adjusted gross income in 2010.

Just over half of the couple's income came through Ryan's congressional salary, according to the returns, with the other amounts coming from a variety of investments, including rental real estate, partnerships, and trusts.

The Ryans donated $12,991 to charity in 2011, and $2,600 to charity in 2010. Those contributions went to such groups as the Boy Scouts of America, Junior Achievement, and Women and Children's Horizons, according to the campaign.